I think what I like the most about the experience is how dynamic it was. ITV America did a really good job in making the internship a great learning experience, being able to talk to such a diverse field of people and departments. 
ITV America is one of the largest television brands in America. They offer both scripted and un-scripted programming and manage to pump out hours of that programming for countless networks at a time! It is also worth mentioning that they recently located their headquarters in Stamford, CT, bringing with them various production jobs.
The DMCT Talent Placement Program provided Salvatore Gullotta with an opportunity to apply the skills he's developing while studying at the University of New Haven at a professional company whose credits include Love Island, Alone, Hells Kitchen, and Real Housewives of New Jersey.  
See: https://digitalmediact.com/digital-medias-influence-on-public-broadcasting/ 
Salvatore earned his Bachelor of Science in Film Production in 2022. So receiving the title of Post Production Intern for ITV was a wonderful next step for his career.
"I honed a lot of skills that are essential to being successful in the industry. The skill I utilized and honed the most was communication" he said. 
A post production Intern is someone who sequences & sorts through footage. You may give creative assistance to your team – "We learned a lot about the process of building an idea but also the little quirks involved in presenting the idea to different companies," Salvatore added. 
Digital Media Connecticut (DMCT) is an association representing a collection of CT higher education institutions working in partnership to support skill development in digital media and content production.
DMCT Talent Placement Program
The DMCT Talent Placement program is a new initiative that places some of Connecticut's most talented students at CT-based media companies. For a student to participate in the program, they must first receive a nomination from their department and then be selected by representatives from one of DMCT's industry partners. You can learn more about this program here.
DMCT Micro-Credentials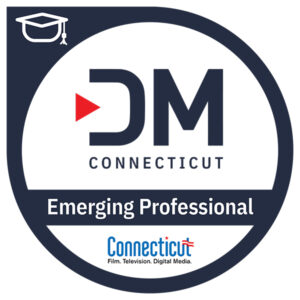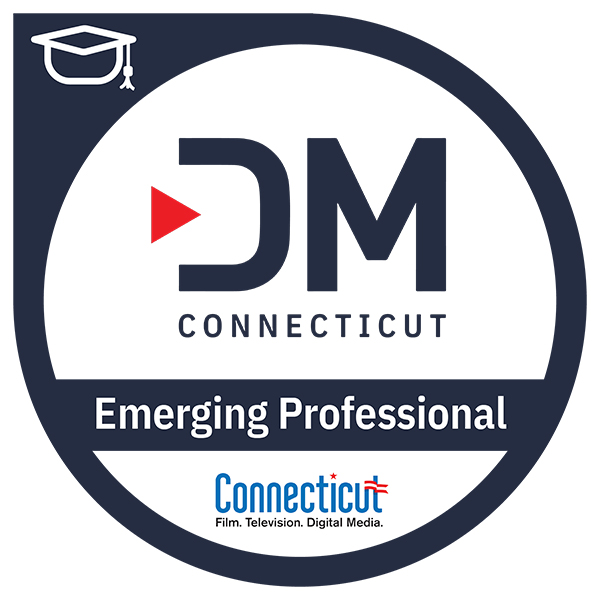 If you are unsure how your skills connect to Connecticut's growing Digital Media industry, I encourage you to enroll in DMCT's first micro-credential course, The Emerging Practitioner. I am a course graduate and learned many things to assist my transition from University to a Career in CT and beyond!