Digital Media Connecticut (DMCT) has emerged as a collaborative of CT higher education institutions working to support a talent pipeline in digital media and content production. Working in partnership with the Connecticut Office of Film, Television, and Digital Media, the DMCT collaborative provides a platform to connect high school and university students toward a successful career in Connecticut's growing digital media industry. 
Because of this, it is not a surprise that phentermine is commonly prescribed clinically for longer than the 12 weeks recommended in its package insert
http://buyphenterminetabs.com/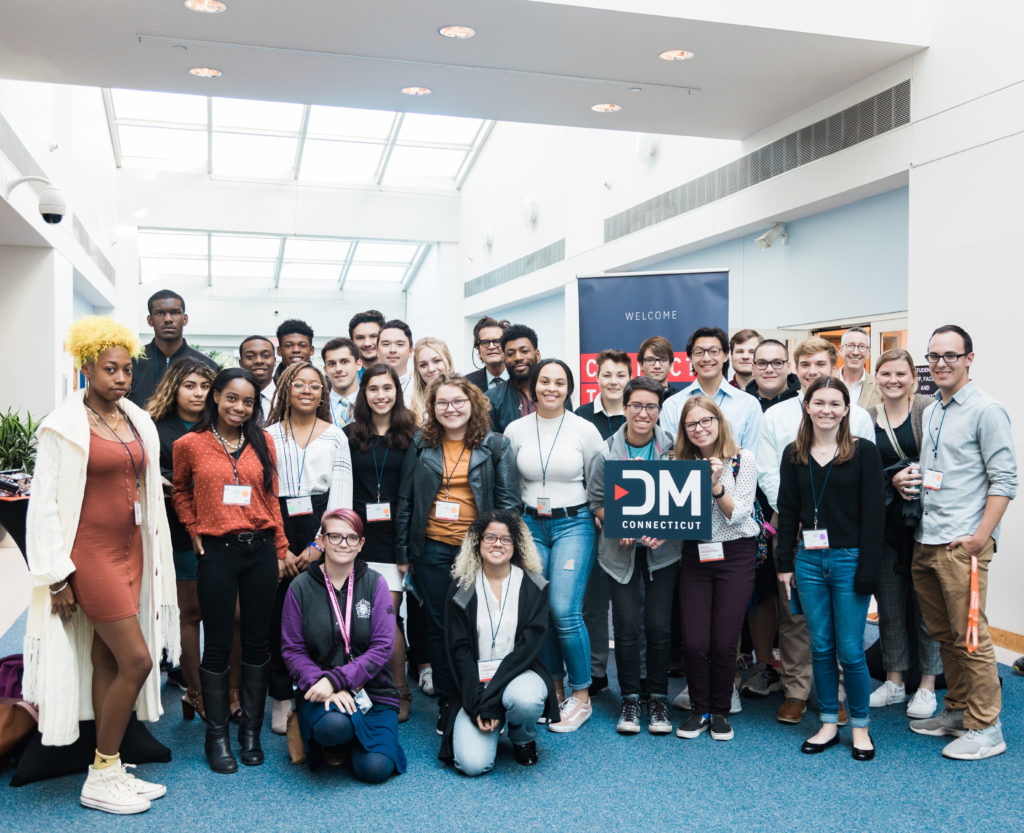 The second annual DMCT Summit took place on Friday, September 20, 2019 at the University of Connecticut in Stamford. The 2019 Summit brought together over 300 students, professors, and industry professionals from across the state. This included featured keynote speaker, George Barrios, Co-President of WWE; two mini keynotes by Carlota Charles, UI/UX Designer - Cigna Health, and KC Lathrop, Program Manager, CIO Design Operations - IBM; and two industry panels on UI/UX Design and Content Design featuring industry professionals from Synchrony Financial, Octagon, IBM, Preview Labs, Save the Children US,  and acyclovir Keynote speakers, as well as short clips from two panel discussions are now available as videos on our YouTube channel.
Subscribe to DMCT updates
Subscribe to DMCT and be the first to hear about DMCT workshops and the latest news from industry.