The second annual one-day Digital Media CT Summit takes place on September 20 at the University of Connecticut in Stamford and features George Barrios, Co-President of WWE as the keynote speaker. Other items on the agenda include panel discussions with participants from leading CT digital media companies, technology demos, and IBM Design Thinking workshops. Free transportation for large groups is available but remains limited to a first-come, first-served basis.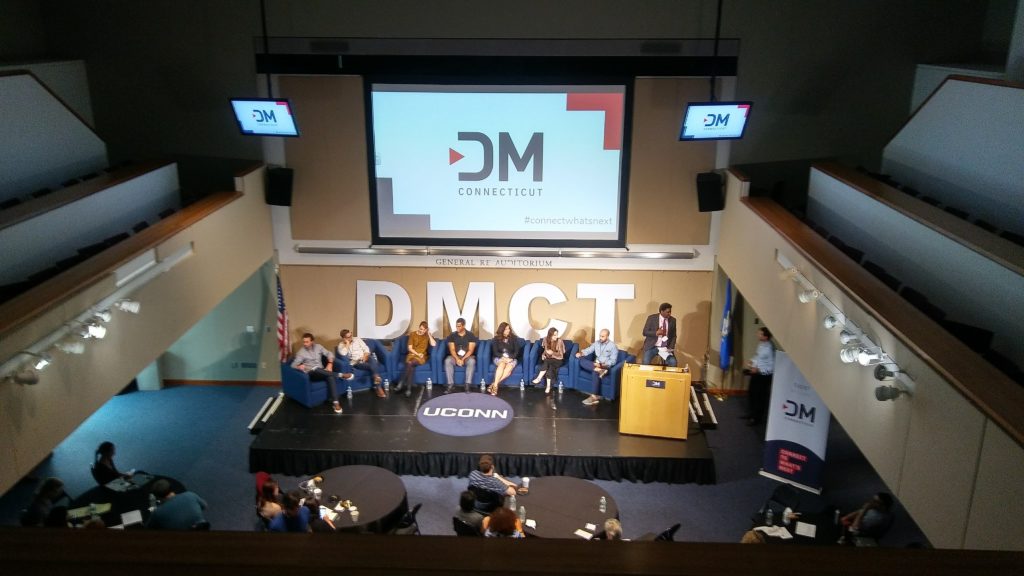 What is Digital Media CT?
DMCT is a statewide education initiative to support a talent pipeline that recognizes Connecticut's expertise in digital media. Working in partnership with the CT Office of Film, Television, and Digital Media, the University of Connecticut, and other CT institutions of higher education, DMCT serves as a platform that connects students of all ages to their next step; whether this is selecting an appropriate degree, finding the right internship, or securing their first job. Explore our website to discover more about Digital Media opportunities in Connecticut.
Subscribe to DMCT updates
Subscribe to DMCT and be the first to hear about DMCT workshops and the latest news from industry.