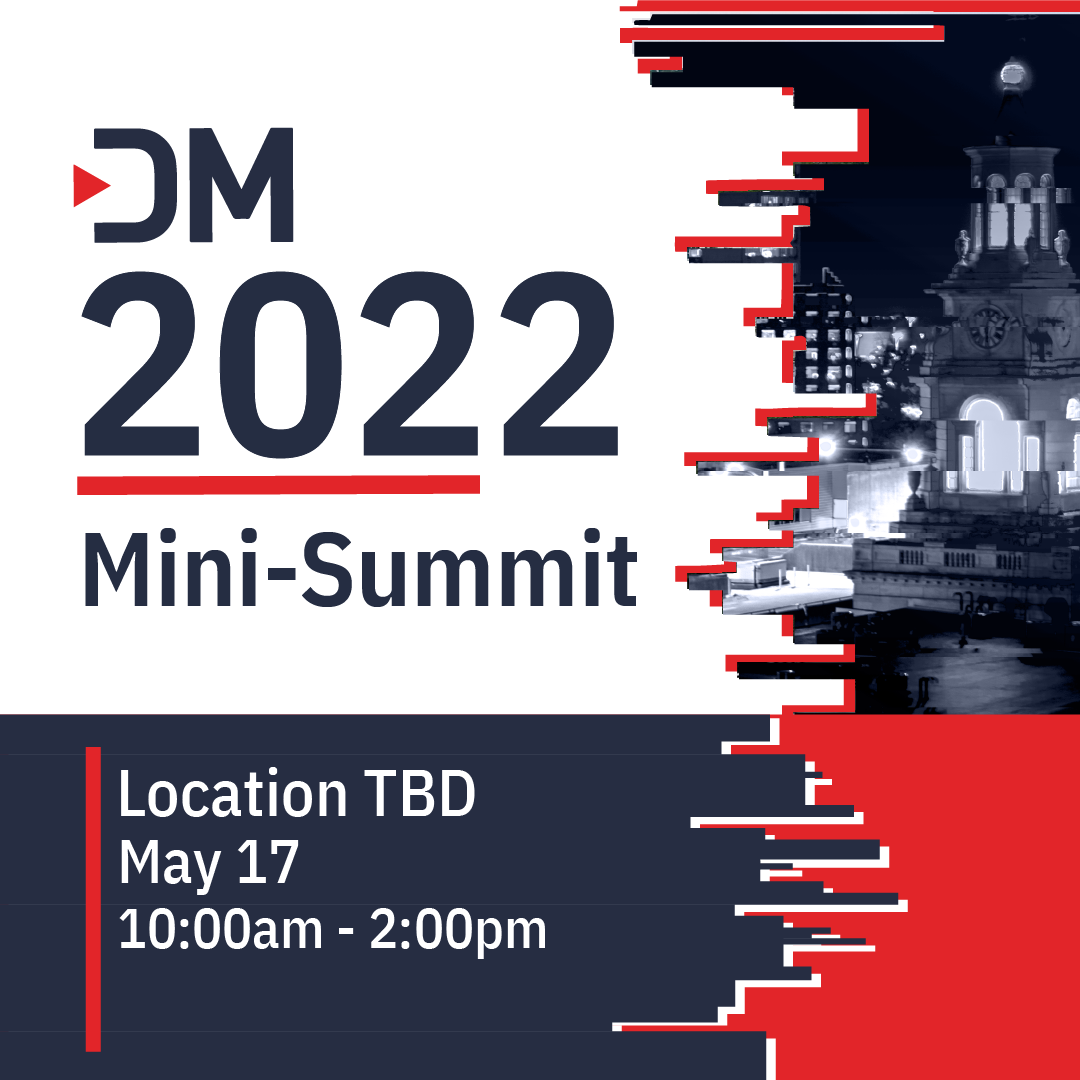 We're back! Our first summit post-pandemic is an opportunity for new and old members to reconnect and discuss goals for DMCT 2022 and beyond. The Summit will provide updates from the DMCT Collaborative and include short talks from University faculty and industry professionals.
Subscribe to DMCT updates
Subscribe to DMCT and be the first to hear about DMCT workshops and the latest news from industry.