Digital Media CT (DMCT) is designed to support Connecticut's growing needs in film, television, and digital media. Working in partnership with the Univesity of Connecticut, DMCT serves as a platform that helps connect CT students to their next step; whether this is selecting an appropriate degree or finding the right internship, DMCT is committed to delivering timely information about this expanding industry.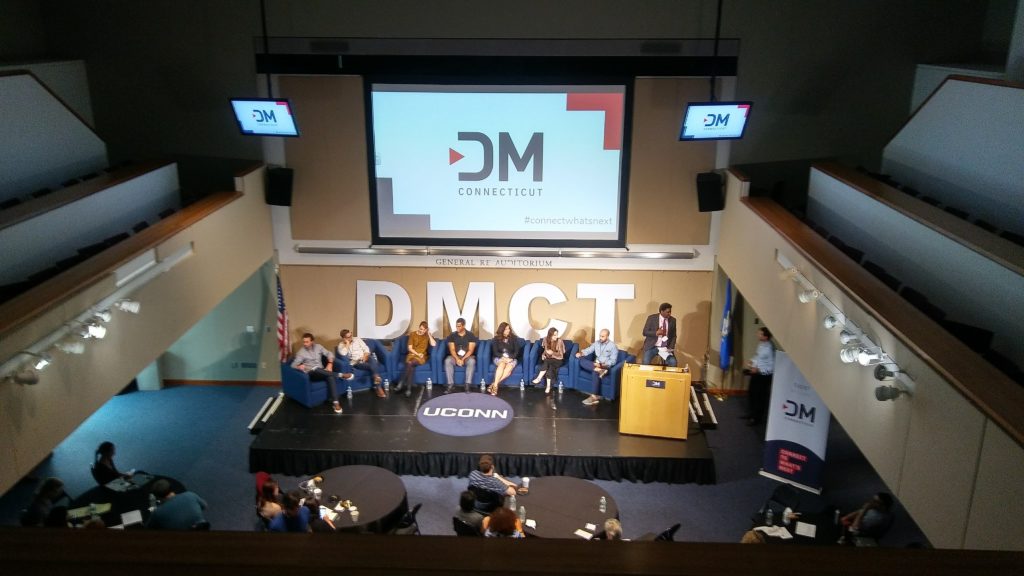 2019 Summit Planning Underway
Planning is underway for the DMCT Summit 2019. This one-day event will take place at UConn Stamford in early September, and bring together representatives from Connecticut's leading content producers, as well as students and educators in film, television, and digital media. Please check back in the near future for further information.
Featured 2018 DMCT Speakers
Professor Harper: What is Motion Media?
Stephanie Toigo: Explaining the Process
Tikeyah Whittle: Trial Turned Triumph
Sean Thorpe: A Save Yourself Art Lecture
Subscribe to DMCT updates
Subscribe to DMCT and be the first to hear about DMCT workshops and the latest news from industry.