The 2019 DMCT Summit takes place on Sept. 20, 8:00-5:00 PM at the University of Connecticut in Stamford. This one-day event targets high school and college students; however, the information on offer remains relevant to educators and other members of the public who also share interests in film, television, and digital media.
The morning includes a keynote presentation from George Barrios, Co-President of WWE, followed by two panels that feature designers from Sychonry, IBM, Cigna, and The Game Studio. The afternoon centers on Design Thinking workshops run by IBM designers, but also includes information about opportunities from the community. Click here for the full agenda.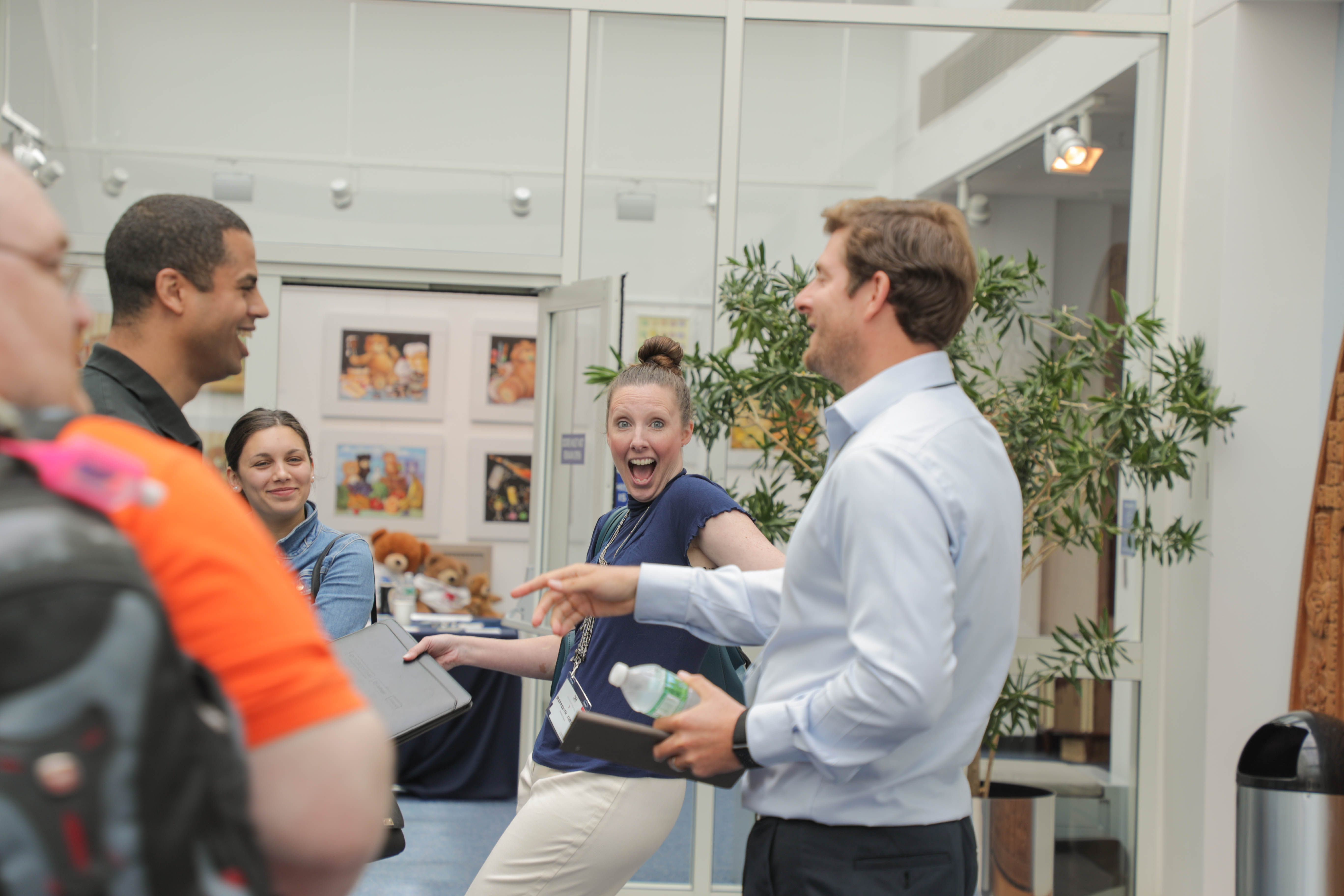 DMCT is a statewide education initiative to support a talent pipeline that supports Connecticut's emerging expertise in the digital media space. Working in partnership with the CT Office of Film, Television, and Digital Media, the University of Connecticut, and other CT institutions of higher education, DMCT serves as a platform that connects students of all ages to their next step; whether this is selecting an appropriate degree, finding the right internship, or securing their first job. Explore our website to discover more about Digital Media opportunities in Connecticut.
The inaugural DMCT Summit took place on June 22, 2018 at the University of Connecticut in Stamford. Serving as a kickoff to a revamped Digital Media CT program, the event included a variety of speakers from CT content producers and beyond. This included professionals from NBC Sports, ESPN, NickJr., Scholastic, Octagon, and CPTV. Keynote speakers, as well as short clips from two panel discussions are now available as videos on our YouTube channel.
Subscribe to DMCT updates
Subscribe to DMCT and be the first to hear about DMCT workshops and the latest news from industry.