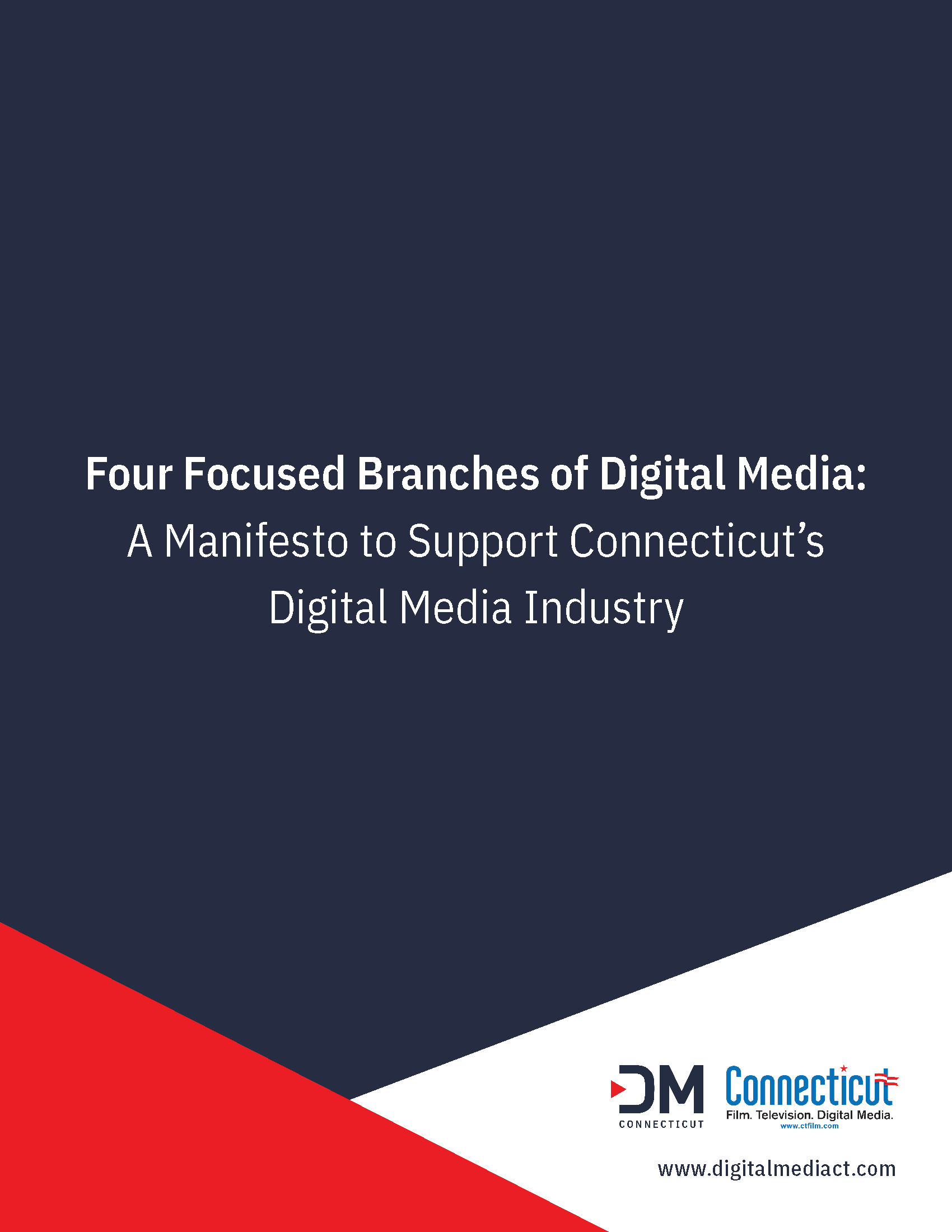 Four Focused Branches of Digital Media:
A Manifesto to Support Connecticut's Digital Media Industry
This manifesto represents a statement of understanding among educational professionals and degree-granted programs that support a robust Digital Media talent pipeline in the State of Connecticut. The document was produced by ten scholar-practitioners and reviewed by members of Connecticut's Digital Media professional workforce. The document presents a general definition of Digital Media, followed by four areas of concentration - referred to as "focused branches" in Digital Media.
Subscribe to DMCT updates
Subscribe to DMCT and be the first to hear about DMCT workshops and the latest news from industry.