"Thinking about your digital, virtual, self online and how that looks is really important." 
Episode 18 of Select+CT with Jon Winkel – CEO, The Stamford Partnership
Community engagement by definition is working collaboratively with groups of people in order to attain some sort of goal or aspiration through them. Jon Winkel – CEO of The Stamford Partnership (and now Director of the Wheelhouse Foundation), revealed that for the past year or so, everyone has been exclusively online until recent months. And everyone has faced this question: how do you find an audience to engage with?
Jon defined community engagement in three terms: identification, outreach, and planning. They all work together to make up what we know as engaging with our community. Intertwining your ideas and passions with those of others has the potential to maximize their impact and empower a community.
See Also: Digital Media's Influence on Public Broadcasting
There are many examples of community issues, but after the pandemic, a work community challenge centered on virtual interactions and feelings of disconnect during the one-way transfer of online meetings: a creative solution for some was virtual meet-ups and utilizing the breakout feature in platforms like zoom to facilitate real-time interaction among attendees better. Most importantly, the issue was identified by a community of workers, and the solution engaged that same community of workers in the development of a solution. 
Jon also emphasizes the importance of staying firmly connected to the university you graduated from. Even if it's 'not relevant' your alumni network will be robust over the course of your career. It's the sincerity of staying connected to your peers that will help you get along if you happen to apply to a company they're currently employed by or perhaps they can share a similar experience to maximize your chances of success.
Still, being a community member works both ways, you need to make yourself available to other members of that community and contribute ideas, and stay invested,  it's simply not as genuine if you wait to reach out only when you need their recommendation. So consider community groups who share your values or interests and look for ways to support that community, and in return, that community can support you.
Connecticut has many community groups, including groups focused on different forms of content production. For game developers, check out GameDevCT, and for filmmakers, look into the CT Film and TV Alliance and various CT-based film festivals.
Written and verbal communication is a key skill needed to engage in a community successfully, and the best way to grow your confidence in that skill is to use it!
Featured Program
Speaking of communicating, Southern Connecticut State has a great Communications program. Located in New Haven, CT, you can learn more about the Department of Communications here.
DMCT Micro-Credentials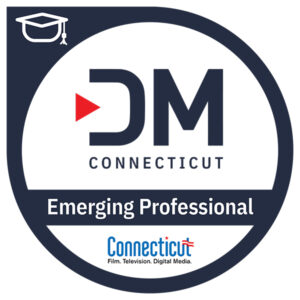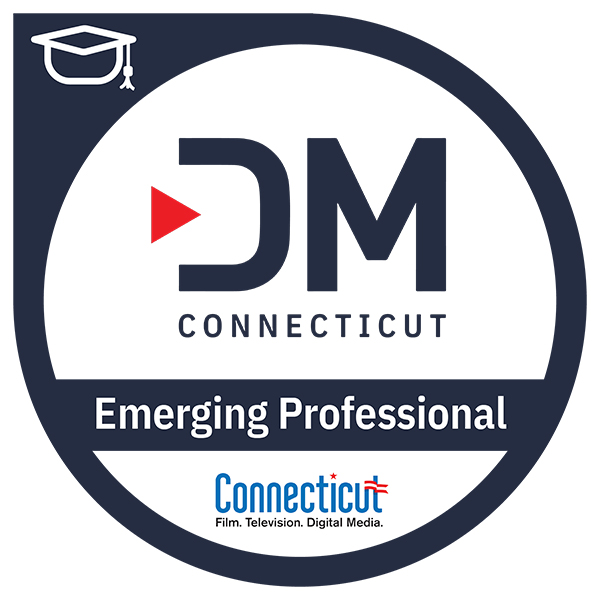 If you are unsure how your skills connect to Connecticut's growing Digital Media industry, I encourage you to enroll in DMCT's first micro-credential course, The Emerging Practitioner. I am a course graduate and learned many things to assist my transition from University to a Career in CT and beyond!