"The thing about games is that you can use empathy and put people in a situation where they experience something, and then they can make the decision about what they're going to do." 
Episode 9 of Select+CT with Bernard Francois, Preview Labs, Elena Bertozzi, Quinnipiac University, Kimberly Hieftje, Yale School of Medicine
Gaming is kind of like signing up to enter a portal to another reality. Minecraft, GTA, and Skyrim (to name a few) have captivated millions of people who either intend on escaping their current reality or simply taking a break from their reality. Skyrim alone accumulated a whopping 60 million players per month to date. I mention these because they are the first games that pop up when you use the search term "popular games" in Google. Playing the most popular game doesn't necessarily mean that you are getting the most out of it, though. Health prevention and promotion games tend to receive the least amount of attention. This does make sense, considering games are usually played with the intent of escapism; not highlighting the reality you're trying to escape. However, there is a growing market for developing serious or applied games as they are very effective ways of teaching and training. This also means there is another career avenue for any student interested in game design as a long-term career. 
See Also: A Career in Motion GFX
Kimberly Hieftje -Yale School of Medicine- works in a lab amongst game developers. In this lab, they focus on increasing behavior change in teens and young adults. Developers learn how to build a game seeking to achieve a specific goal and later check to see whether or not they've been successful at meeting that goal. This allows teens to practice decision-making, design thinking, and refusal skills. 
"Games are a very safe space for kids to practice decision making," said Kim. "The wonderful thing about Kim's lab & work they do is that they define the kind of behavior change they seek to achieve. Then they test and see if they've achieved it." Elena Bertozzi from Quinnipiac University said.
See Also: Beyond Technology
Two years ago, Select + CT explored the tedious game design process with three CT-based game developers: Bernard Francois, Preview Labs, Elena Bertozzi, Quinnipiac University, and Kimberly Hieftje, Yale School of Medicine. Bernard prototyped a game where the player was operating a forklift. This seemingly simple action is another way that an employer can train future employees to use pieces of machinery. It also eliminates the risk of getting hurt if the trainee has made a mistake – making the training a safer learning process. Elena describes her game design as one made for a higher purpose. Often, her work is about how to give people the tools to make changes in their lives to benefit themselves. Both individuals operate much like Kimberly; their goal in developing is to create a game that serves a higher purpose and helps the player. This example also helped expand my understanding of what opportunities exist for any student who wants to pursue game design as a career. 
Featured Program
Elena is a professor at Quinnipiac University for their Game Design & Development program. Quinnipiac is located in Hamden, Connecticut. Their BA program in GDD has a 100% success rate and was ranked top 50 in the Princeton Review for GDD programs. You can learn more about this program here. 
DMCT Micro Credentials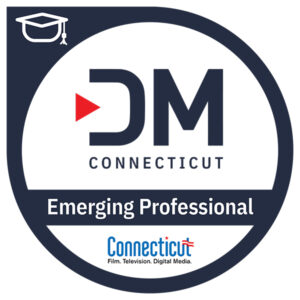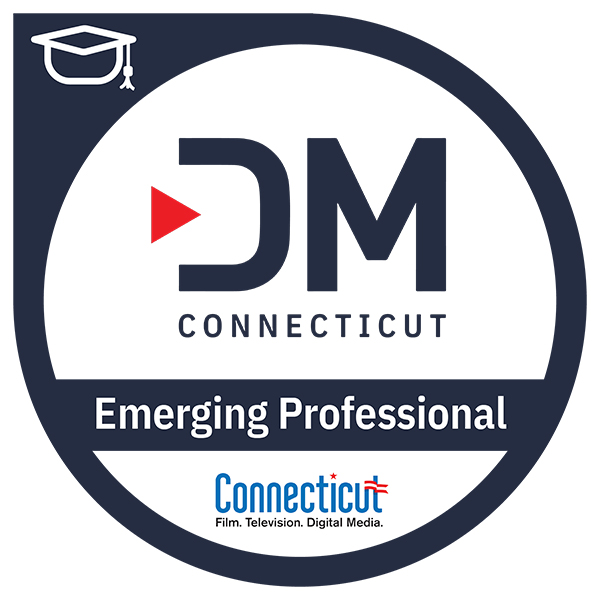 If you are unsure of how your skills connect to Connecticut's growing Digital Media industry, I encourage you to enroll in DMCT's first micro-credential course, The Emerging Practitioner. I am a graduate of the program and learned a bunch of things to assist my transition from University to Career in CT and beyond!