"How can I not only get this beautiful storytelling – or this amazing piece of journalism – onto all these platforms but how can I tell it in a way that makes sense with that platform?"
Episode 20 of Select+CT with Lauren Komrosky, Chief Digital Officer, Connecticut Public 
Television and radio programs have been broadcasting to the public since November 2, 1920: when KDKA station made the nation's first commercial broadcast. It was election day, and Americans around the country got to hear the election results. Warren Harding had won the race for President. 
Since then the content broadcast has grown exponentially and we enjoy new and evolving forms of news and entertainment from various platforms. In this episode of the Select+CT podcast, Lauren Komrosky and Jake Volckso from Connecticut Public discuss Digital Media's influence on traditional broadcasts. 
See Also: Freelancing and Internships
Lauren has been with the company for about 6 years, she started with marketing and research and ran a community engagement digital content initiative called the Yup Network. Within these networks, she has made it her mission to work with creators of color because representation is important to not only her, but her company. Her co-worker Jake is in a similar position. 
Both employees shared that their company started as a television station, but is now completely multi-platform. "We are watching and learning how people consume content, our content, what they want from us," said Lauren. When expanding to other platforms to broadcast, she suggests catering your content to fit each platform best individually. How can you tell the story in a way that makes sense with that platform?
Jake shed light on the fact that public media is in a prime position to excel for you if you're considering entering the digital media space. You have to have a "digital mindset" and be comfortable pushing the boundaries on the types of content you're putting out there. It's about trial and error, but you might have to try and fail a couple of times before you get it right. 
Featured Program
Did you know that Quinnipiac University offers a Masters degree in public relations? Through their online program, you can learn skills and strategies needed for every aspect of communications in todays world! For more information visit their website.
DMCT Micro Credentials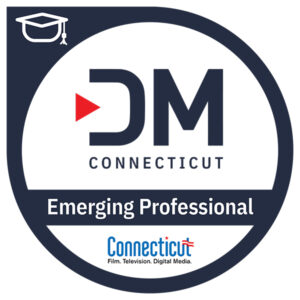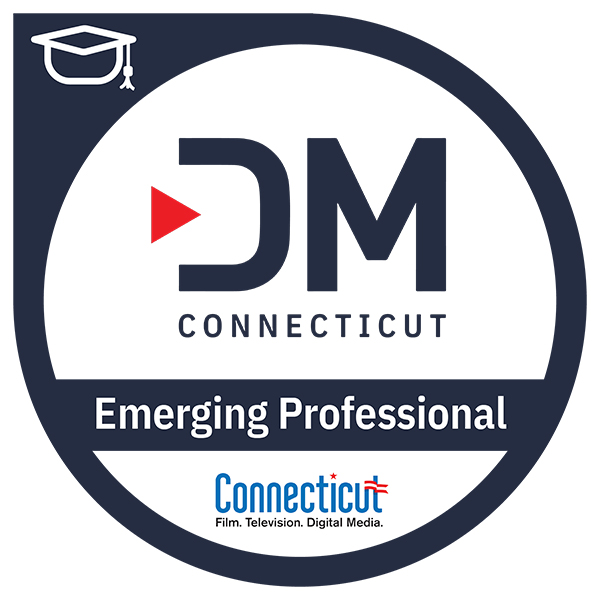 If you are unsure of how your skills connect to Connecticut's growing Digital Media industry, I encourage you to enroll in DMCT's first micro-credential course, The Emerging Practitioner. I am a graduate of the program and learned many things to assist my transition from University to a Career in CT and beyond!