"How you present yourself, and your creative work is an important indicator or signal for how the person on the other end is going to receive that."
Episode 19 of Select+CT with Professor Steve Harper, University of Connecticut.
In 2020, we were thinking about what our schools' post covid would look like. In 2022, we can think of what post school looks like with covid (mostly) out of the equation. That said, it's no secret that graduating students tend to experience a range of emotions: from pride and anticipation, to fear and discouragement, all or any I failed to mention are relatively normal. Select + CT's season 2, episode 9 covered that post graduation scenario in what I think is in a more appealing light.
Guest speaker Steve Harper provided a great perspective on both post covid and post-school post covid (sorry, that was a mouthful). 
Steve is an Assistant Professor at the University of Connecticut focusing on motion design & animation. He first taught in CT and NY, but took time away from teaching to pursue more industry work. He later transferred back into the Husky realm and to the Stamford campus in 2014. In the episode, Steve expressed the hopeful reality of graduating from a university and landing that first job. 
See Also: Careers in Motion
We as students should remember that it's okay not to have found the "perfect" job as soon as we flip the tassel. It might take a few (or more) job titles until we stumble upon one that we feel is the best match for us. Steve mentioned his many roles as a budding animator and how going from one job to another helped further his career. From small remote roles to working with clients worldwide, nationwide collaboration was an "expectation in the motion design industry."
Though I think this timeline can be applied to other career paths too, since any form of digital media tends to be shared via the internet. Considering this perspective, there's no limit to our potential clients, whether we get them through our future employers or on our own. It's safe to say that covid was very annoying for both students and faculty. Motion Designers like Steve are used to working remotely, but "teaching remotely though, was another thing altogether." He hopes education can be an equalizer again by removing some hurdles created during remote education: labs, equipment, and access to them can all expand student opportunities. 
In many of these posts, I've talked about the positive side of living on the east coast, particularly in Connecticut. However, I think sometimes it's good to consider all perspectives, even if they are less appealing. "The students that are going out and attending west coast schools are having more of those connections and opportunities than over here on the east coast.. that isn't to say there aren't opportunities over here, because there are," Steve explained, keeping this opportunistic divide in mind, it's easier to picture whether or not CT will be the right fit for your career. "You have to be willing to move. You also have to know that your network isn't quite there," he added. On a more positive note, the east coast is typically more diverse in opportunity and skill set; there's more of a need for a generalist skill set. Someone who can design, animate and understand video editing (among other various digital media skills) can get them that competitive role on the east coast.
Featured Program
If you still want to stay in CT after reading that last blurb, Connecticut College offers a fantastic art program that engages students in both the technical and conceptual parts of art-making. Uniquely enough, the facility provides a "Visiting Artists" opportunity where students can work on campus with leading national and international artists in workshops, studio classes, and exhibitions. Visit their website for more information. 
DMCT Micro Credentials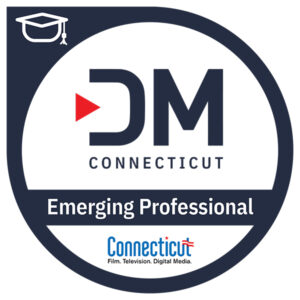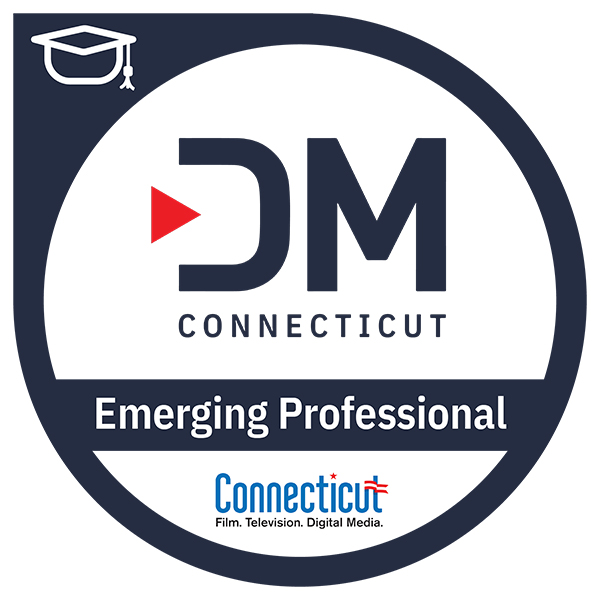 If you are unsure of how your skills connect to Connecticut's growing Digital Media industry, I encourage you to enroll in DMCT's first micro-credential course, The Emerging Practitioner. I am a graduate of the program and learned many things to assist my transition from University to a Career in CT and beyond!