"The whole idea of telling a story without using real people.. it just really was interesting."
Episode 3 of Select+CT with Stefanie Toigo, NBC Sports
Having an interest increases motivation and task commitment! It makes as passionate in the classroom and helps us dream big for our future. Interest can come from anywhere, something as simple as being a fan of a cartoon show can guide you to a career in Motion GFX and animation.
See also: University to Career
In an effort to support the hopes and dreams of so many aspiring animators, Digital Media CT has interested various CT-based creative professionals in the field of animation. The first was an interview with Stefanie Toigo from NBC Sports, which made up episode 3 of the Select+CT podcast; in the interview Stephanie shared how she ended up at…well, NBC Sports. I recount her story below, which shares information on what it means to be a Motion GFX designer.
As a child, Stephanie wondered how the caricatures she so often consumed actually came to life since they were not human, nor actors. "The whole idea of telling a story without using real people.. it just really was interesting." said Stephanie. Though I am certain many of us often wondered the same at some point, her curiosity was persistent enough to eventually lead her to an associate degree within the field she once wondered about. 
The realm of TV isn't the only place an animator can show off their skills: other digital outlets varying from social media, to websites of all sorts are seeking animators/motion designers for different reasons. The demand for motion designers and animators is escalating, but so are the platforms used to express them. Whether a new hires skills are put to use for boosting an algorithm or earning a higher rating, motion GFX is highly regarded today. 
See Also: Woman in Film
Host David DesRoches asked Toigo to give more insight on what it's like working for a company as large as NBC. "It's sports. At a live event really anything can happen and you have to be prepared.. Doing a lot of extra work that potentially will never make air." she said. I argue this statement can apply to any job in the creative industry. Scribbling away at an assortment of sketches for a commission; only for the commissioner to pick one. Making a vision board for a client, only for the client to envision something quite the opposite: It is important to recognize that the amount of work we creatives put into a project may not be entirely rewarded. Being OK with that lost effort is what can boost your chances of having greater success. 
"Art is subjective, you need to be able to take criticism." Stephanie added. She usually makes an effort to break down what the plan is for the day.  Once her manager is comfortable with the project, she is able to put her own creative spin on it. Stephanie makes sure that she is always following her manager's direction despite any creative freedom. This typical work day for Stephanie is an example of what many other digital media workers experience, as well as CT-based careers in Motion GFX.
Featured Program
The University of Connecticut actually offers a pre-college summer digital animation and motion graphics course, allowing those who attend to gain insight into the world of time-based media. Learn more about this program here. 
DMCT Micro Credentials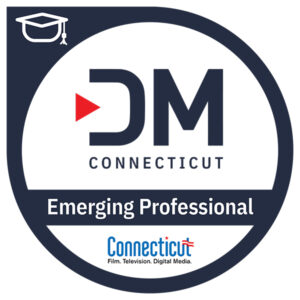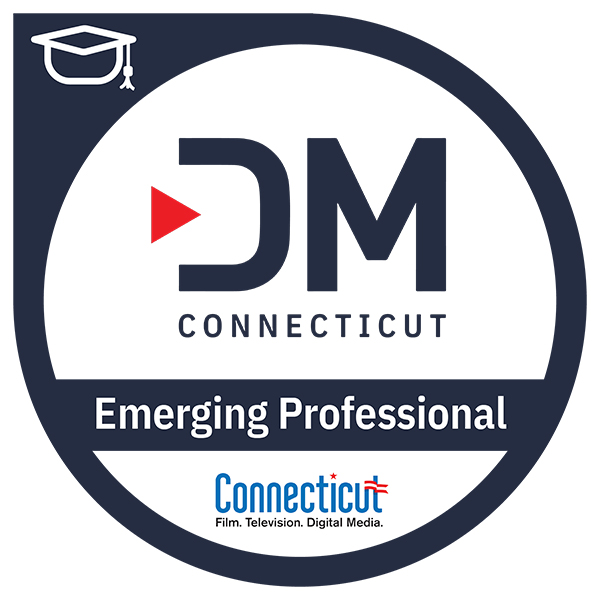 If you are unsure of how your skills connect to Connecticut's growing Digital Media industry, I encourage you to enroll in DMCT's first micro-credential course, The Emerging Practitioner. I am a graduate of the program and learned a bunch of things to assist my transition from University to Career in CT and beyond!