"You need to be your own advocate, your own agent, your own corporation."
Episode 11 of Select+CT with Derek Amrosi, National Emmy Award-Winning Editor, Gary Cohen, Triple Threat Television 
Listening to Select + CT, I've realized there is more to CT than suburban homes, medium-sized office buildings, and Dunkin Donuts on every corner. I've discovered that those medium-sized office buildings are Connecticut companies' regional and national headquarters. And that means we have lots of opportunities to engage and participate in CT-based internships!
From Atlas Technica to Vineyard Vines, the most random companies you can think of have something going on. This discovery raises an essential question for all undergraduate students: how do you, as a student, land an internship and a paid internship at one of these companies?
A good intern is bound to be hired for a bigger role in the company. Sometimes if you're too good, you can earn the title of an Emmy award winner! That is just what Derek Amrosi, National Emmy Award-Winning Editor & Gary Cohen, Executive Director from Triple Threat Television, have done! Both interviewed by David DesRoches back in 2020, Gary and Derek unraveled how to get to where they are today by starting with an internship, engaging a network, and securing good mentorship.
See Also: Careers in Creative Technology
As a kid, all Derek did was make movies & videos. I'm not saying that has to be the case for everyone, but it certainly helps to have that background or past activity. When he graduated high school, he couldn't find any jobs related to the industry. That was until he realized a specific corporate headquarters was only a few blocks away from his house! Derek wrote them an email and was offered a paid internship! 
He worked from their database, which slowly got him closer to a job in the film industry. He now hires interns regularly. With an internship, you get to prove yourself and perform at a high standard, which can move your career forward. This is what Derek seeks: interns who outreach. If that outreach is a certain level of creativity, ingenuity, and ambition, you will " rise above the noise." He says you have to have self-respect for your work, but you also need to take criticism and improve it to move up in the industry you seek. 
Although this episode focuses on Film/Video production, I think it offers advice to all undergraduate students who want to leverage internships for growth and long-term career opportunity.
Featured Program
When pursuing undergraduate degrees, students should identify and engage the internships available to students at that institution. Connecticut College has multiple internship opportunities for undergrads, and they are paid! Social media, 3D animation, virtual reality, and web design, to name a few. You can learn more about these opportunities here. 
DMCT Micro Credentials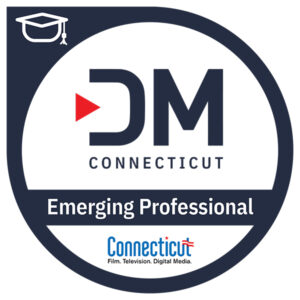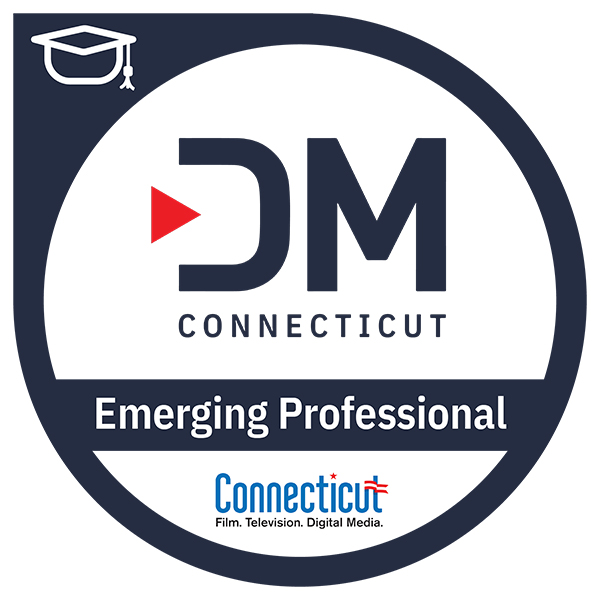 If you are unsure of how your skills connect to Connecticut's growing Digital Media industry, I encourage you to enroll in DMCT's first micro-credential course, The Emerging Practitioner. I am a graduate of the program and learned many things to assist my transition from University to a Career in CT and beyond!