"I think more non-digital media students need more digital media skills, and digital media need more than just the art side of the skill set."
After 2008, Connecticut's economy didn't rebound as quickly as the rest of the nation. Because of this, there's been a focus on UCONN and other universities to drive more students into entrepreneurial spaces. Entrepreneurship is something that has successfully grown in alignment with Connecticut's economy.
fun fact – ESPN was actually started in Bristol, CT in 1979!
Starting a business as a CT-based entrepreneur is easier than I thought. And in a Select+CT podcast episode, Professor David Noble from UConn's Peter J. Werth Institute for Entrepreneurship & Innovation shared information on how entrepreneurship relates to students in Digital Media Design. 
See Also: Building a Digital Media Company
Professor Noble said it's crucial to increase the cross-discipline of students with specific skills. Non-digital media students need more digital media skills, and digital media students need more than just the art side of that skill set. This ties into Connecticut because we have a successful history of bringing industry to the state. Companies engaged in the same industry can help establish "talent hubs," which further encourage more entrepreneurship as there is a cluster of skilled professionals specializing in a particular area.  
Shortly after the economic events of 2008, politically and economically, growth forces started to look to entrepreneurship. David has seen the rapid importance of scale and scope in the digital media space. "We're seeing a growth sector of self-employed digital media groups," he added.
Since then, many have relocated to CT since the events of 2020, but even without the pandemic, numbers have skyrocketed in the past decade! My point is that you're lucky if you want to be your own boss and happen to live in Connecticut (also, studying digital media doesn't hurt, considering the value that people like Professor Noble place on this field). 
Featured Program
Gateway Community College has an entire program dedicated to Entrepreneurial Studies. Located in New Haven, this school offers two certificates to earn while learning to be your own boss! You can also use the credits earned to pursue a Bachelor's in the field, so this plan works perfectly if you're indecisive about continuing your education or already engaged in a side hustle. See here for more information. 
DMCT Micro Credentials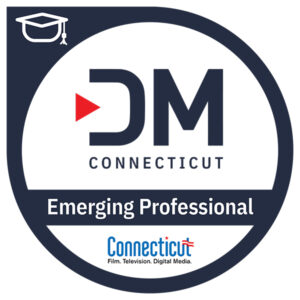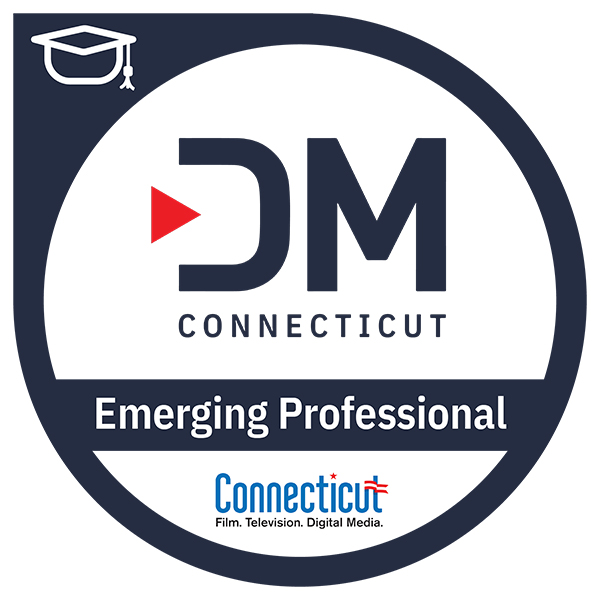 If you are unsure of how your skills connect to Connecticut's growing Digital Media industry, I encourage you to enroll in DMCT's first micro-credential course, The Emerging Practitioner. I am a graduate of the program and learned many things to assist my transition from University to a Career in CT and beyond!