Digital Media CT is participating in a one-day Digital Media Career Discovery Event produced by the Village Community Foundation (TVCF).
The event is part of a more extensive program to help students discover their interests and confidently identify and pursue careers within the region's most prominent industries and employers.
Each session features an executive fireside session, in which company leaders discuss their views on hiring, career development, diversity and inclusion, emerging talent, and other relevant topics. From there, students attend their selected industry-specific breakout session to chat with associate talent and learn about their early-career experiences that "got them in" to the industries and roles of choice!
See Also: Freelancing and Internships
The session DMCT is partnering with focuses on students interested in the Media and Entertainment industry and includes opportunities to meet and interact with CT-based employers. This first event will primarily focus on Motion Design/Animation and Film/Video production.
Participation at the event is by invitation only, and each DMCT higher education partner will identify a few students from their respective degree-granting programs to participate in the experience.
The event takes place on May 30th, 2023, from 3:00 – 5:00 PM in Stamford, CT.
DMCT Emerging Professional Badge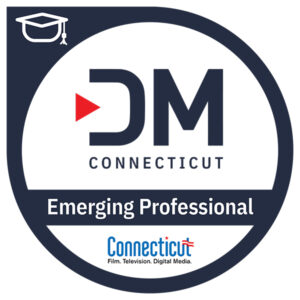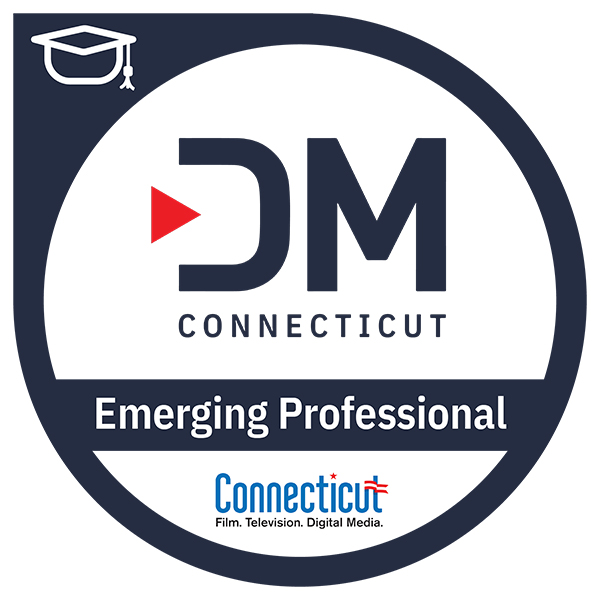 There are many opportunities for those skills in Digital Media and Content Production; learn how to connect your talents to Connecticut's growing Digital Media industry. The DMCT Emerging Professional badge guides students and alumni through the process of connecting core competencies to job opportunities and provides other ideas to support continued professional growth after graduation.