"We have cityscape, we have countryside, coastline.. the only thing we can't shoot here is a desert." – George Norfleet, Director of CT Office of Film, Television, and Digital Media.
Working through these podcasts, I've come to see Connecticut as a state with a lot more opportunities than the average student might assume. Yes, we might recognize it as having good school systems, high average wages, and being super close to two major US cities (i.e., New York and Boston). We might also see it as a place where a person can experience all four seasons too! However, as I'm quickly learning, there are many career opportunities in Digital Media for people like me. In this episode, I explored how the State supports these opportunities through its tax incentive program.
See also: University to Career
Tax incentives are being used to encourage productions to come here. There is also an Infrastructure tax credit program for companies willing to relocate to Connecticut. Digital media and motion picture tax credits offer to rise as much as 30% in some cases. The point: Economic Development! A.K.A: trying to encourage production companies to come to CT and spend money.
More detailed information about this program is available in a Select+CT podcast episode featuring guests George Norfleet (CT Office of Film Television & Digital Media) and Danielle Bibbo (VP, ITV America). In the discussion, both explained how the state's tax incentive program works and how it encourages companies like ITV America to relocate to Connecticut.  
"They're renting cars, buying hotel rooms, food, renting equipment, there's a multiplier effect for every dollar they spend, trying to pump up the revenue-generating gauge" Said George. Because Connecticut is not quite NYC or Boston, there is more CT needs to do to attract successful businesses or turn those businesses into successes, and this tax incentive program seems to be doing just. Already, existing companies like WWE and ESPN have re-affirmed their commitment to Connecticut and new companies like ITV America and Wheelhouse Studios have relocated here. 
Yale University dedicated a program to film and media studies. This, of course, is also in Connecticut. Most recently, a student of this program was featured in an article for expressing the power of family photos in a black history month film series.
Also, don't forget to check on the course below, which offers an entire unit about CT-based career opportunities. 
DMCT Micro Credentials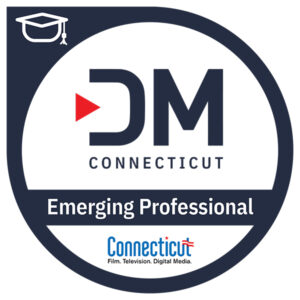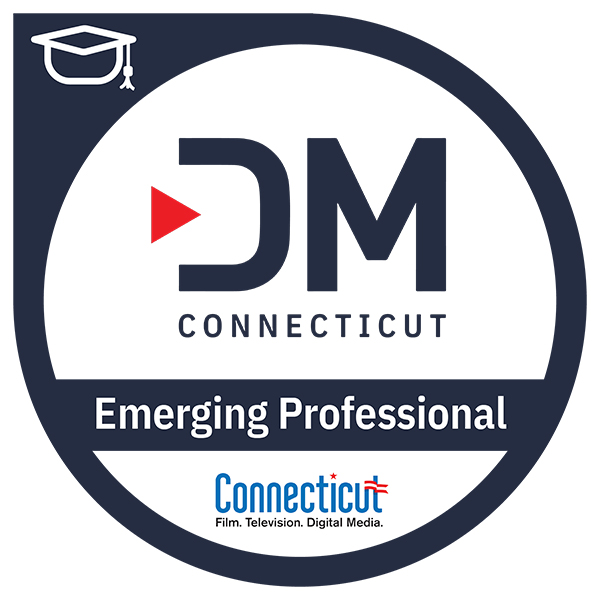 If you are unsure of how your skills connect to Connecticut's growing Digital Media industry, I encourage you to enroll in DMCT's first micro-credential course, The Emerging Practitioner. I am a graduate of the program and learned a bunch of things to assist my transition from University to Career in CT and beyond!