"What we've seen over the last 6 years of Black Lives Matter being established as a formal organization is a great shift from who's doing the storytelling."
Episode 1 of Select+CT with Mercy Quaye, The Narrative Project, Susan Katz, University of Bridgeport
Throughout the last decade, more young people have been engaging in social activism through social media. In our first Select+CT podcast episode, I had the opportunity to reflect on this topic and ask myself – what exactly is social activism, and what does it mean to participate in this effort?
As we pass the two-year anniversary of George Floyd's death, Digital Media CT revisits the first ever episode of Select+CT, a CT-centric podcast that educates young people about the media industry.  The first episode was recorded soon after the death of George Floyd and the subsequent Black Lives Matter movement that occurred in response. Hosted by David DesRoches, this episode interviewed CT-based activist Mercy Quaye, and Professor Susan Katz, on how social platforms like Facebook and Snapchat have changed how we engage in social justice issues. Below is my summary of the episode. 
See also: University to Career
David introduces us to the fact that the digital media presence of the Black Lives Matter movement has proven how an activist's presence on these digital platforms can pick up significant traction for their campaign. "What we've seen over the last six years of Black Lives Matter being established as a formal organization is a great shift from who's doing the storytelling," said Mercy. In the case of this decade, the stories of black lives are being told through social media. Establishing the nature of activism came firstly through movies, television, sports, and news;  social media is a byproduct. I think what Susan and Mercy conveyed is that the process of informing the world on how to help a cause isn't linear. There are more outlets than ever, after all, and we should be using every last one of them to participate in movements that promote social justice.  "There is a human touch, a human voice." Susan explained, "young people are really getting out there and giving the advice to protest safely; they're creating all kinds of templates where you can send emails out to authorities, politicians,". Personality within these platforms makes the human connection between what is being discussed and the audience perceiving it. And how we operate digital media shouldn't just rely on spreading a message itself.. but on the sharing links, for example, which can lead to donations, more signatures on petitions, and organizing protests. It is also important to note that every political posting has the potential to alienate some individuals who don't agree with those particular views. 
See also: Careers in Content Marketing
The University of Hartford, CT, has a Digital communication and media/multimedia program teaching students how to engage in social justice movements (see here as an example). I guarantee that most clicks to this text are from students of this university who've been redirected through their social media accounts. So knowing your demographic can boost your numbers if you're willing to take the risk, despite the existence of those who may disagree with the message. The sacrifice of those who disfavor your content will ensure that the vast majority of your growing audience values your contribution. I certainly left this episode feeling more inspirited and informed when it comes to activism through social media.
Featured Program
The in-depth discussion about digital media and the power it holds for the improvement of our societal issues can be found here. Furthermore, Select+CT podcast is a CT-centered industry podcast produced in partnership with Quinnipiac University, the University of Connecticut, and the CT Office for Film, Television, and Digital Media.
This podcast shares educational information for students interested in pursuing film and digital media careers in Connecticut. Check out the DMCT website to learn more.
DMCT Micro Credentials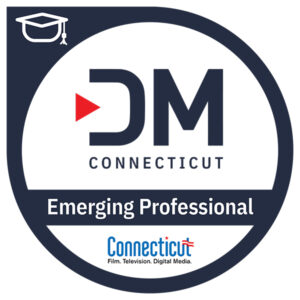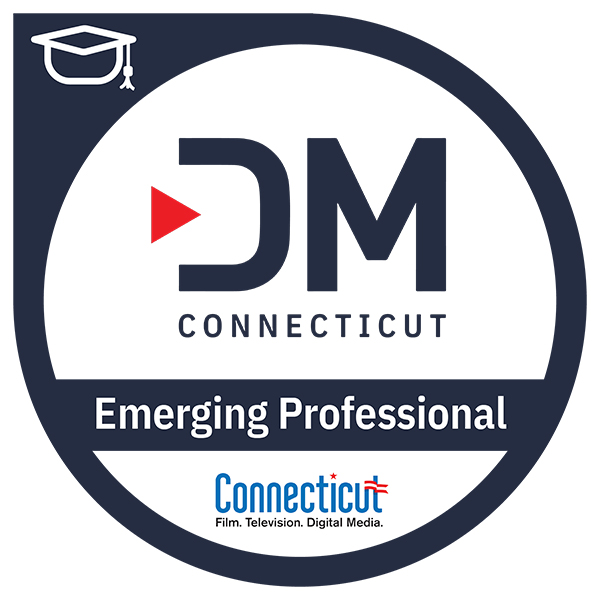 If you are unsure of how your skills connect to Connecticut's growing Digital Media industry, I encourage you to enroll in DMCT's first micro-credential course, The Emerging Practitioner. I am a graduate of the program and learned a bunch of things to assist my transition from University to Career in CT and beyond!